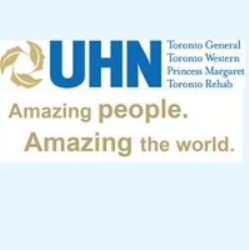 Etablissement/Institution:University Health Network, Canada, Toronto
Discipline: Autre
Type d'emploi:Temps-plein
Date de publication:2021-09-14
Personne à contacter:Si vous souhaitez poser votre candidature à ce poste, merci de préciser que vous avez consulté l'offre sur LeJobMedical
Position: Nurse Practitioner- Psychiatric – Mental Health
Site: Toronto General Hospital
Department: Centre for Mental Health
Scale/Grade: F0:05
Salary Range: $47.39 - $59.24 per hour (Commensurate with experience and consistent with UHN Compensation Policy)
Hours: 37.5 hours per week
Status: Permanent Full-time
University Health Network (UHN) is looking for an experienced professional to fill the key role of Nurse Practitioner- Psychiatric-Mental Health in our Mental Health in Medicine Clinic within the Centre for Mental Health.
Transforming lives and communities through excellence in care, discovery and learning
The University Health Network, where "above all else the needs of patients come first", encompasses Toronto General Hospital, Toronto Western Hospital, Princess Margaret Cancer Centre, Toronto Rehabilitation Institute and the Michener Institute of Education at UHN.
The breadth of research, the complexity of the cases treated, and the magnitude of its educational enterprise has made UHN a national and international resource for patient care, research and education. With a long tradition of ground breaking firsts and a purpose of "Transforming lives and communities through excellence in care, discovery and learning", the University Health Network (UHN), Canada's largest research teaching hospital, brings together over 16,000 employees, more than 1,200 physicians, 8,000+ students, and many volunteers.
UHN is a caring, creative place where amazing people are amazing the world. Find out about our purpose, values and principles here.Toronto General Hospital (TGH) is leading the way in cardiac care, organ transplants and the treatment of complex patient needs. Home to three of UHN's major program groupings Peter Munk Cardiac Centre, Transplantation, and Surgery and Critical Care, our highly skilled teams and dedicated volunteers are committed to UHN's vision of achieving global impact.
The Nurse Practitioner (NP), having a specialty-based focus, functions in an expanded nursing role demonstrating a high level of autonomy and expert skill to formulate clinical decisions and appropriately manage patients who require follow up after receiving mental health care from UHN's medical psychiatry service, or those who require mental health care to optimize their physical health outcomes as they receive care for medical and surgical disorders.   The NP will also provide leadership in identifying opportunities for improving patient care and provide support, guidance and facilitate the development of knowledge in staff involved in the care of these patients.  The principal responsibilities include:
Utilizing and demonstrating a comprehensive theoretical knowledge base and advanced level of clinical competence in caring for  patients with co-morbid physical and mental health conditions, including collecting and interpreting data about the mental health status of the patient, determining a mental health diagnosis, and treating complex responses to actual or potential problems.
Playing a leadership role and performing quality improvement and administrative responsibilities.
Guiding, initiating and providing leadership in policy and procedure development to advance care and a positive patient experience.
Engaging in evidence-informed practice by critically appraising and applying research and best practice guidelines, and performing research activities.
Delivering, coordinating and participating in education and professional development activities/programs.
Acting as a resource and serving as a consultant to individuals and groups within the professional community and other hospital/agencies.
The primary focus will be on mental health care of patients with co-morbid physical and mental health conditions
Working in close collaboration with the Centre for Mental Health (CMH) C-L (consultation-liaison) psychiatry team
Collaborating with the Centre for Mental Health team (physicians and advanced practice nurses) to ensure continuity of mental health care for medically complex patients
Qualifications:
Completion of Master's Degree Program in Nursing
Registered Nurse (EC) certification complete or pending
Nurse Practitioner (NP) Adult or Primary Care certificate complete or pending
Current certificate of Competence and in good standing with College of Nurses of Ontario
Three to five years nursing experience in an acute treatment centre
Recent Nursing experience in inpatient and outpatient psychiatric setting required
Experience in nursing research methodology
Eligible for cross-appointment to an academic institution
Membership in the Registered Nurses Association of Ontario (RNAO) or Nurse Practitioners Association of Ontario (NPAO) and other organizations relevant to the role
Excellent verbal and written communication skills
Effective interpersonal and customer services skills
Excellent organization and time management skills
Excellent decision making, problem recognition and problem solving skills
Excellent negotiation and conflict resolution skills
Program planning and evaluation methodology skills
Commitment to collaborative practice
Ability to work effectively independently and under stressful conditions
Ability to work in a self directed manner
Ability to utilize information technology
Vaccines (COVID-19 and others) are a requirement of the job unless you have an exemption on a medical ground pursuant to the Ontario Human Rights Code.
For current UHN employees, only those who have successfully completed their probationary period, have a good employee record along with satisfactory attendance in accordance with UHN's attendance management program, and possess all the required experience and qualifications should apply.?
University Health Network thanks all applicants, however, only those selected for?an interview will be contacted.?UHN is a respectful, caring, and inclusive workplace. We are committed to championing accessibility, diversity and equal opportunity and welcomes all applicants including but not limited to: all religions and ethnicities, LGBTQ2s+, BIPOC, persons with disabilities and all others who may contribute to the further diversification of ideas. Requests for accommodation can be made at any stage of the recruitment process providing the applicant has met the Bona-fide requirements for the open position. Applicants need to make their requirements known when contacted.?
Personne de contact: Si vous souhaitez poser votre candidature à ce poste, merci de préciser que vous avez consulté l'offre sur LeJobMedical