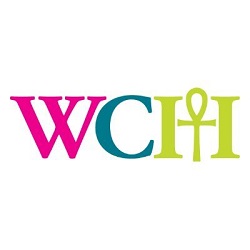 Etablissement/Institution:Women's College Hospital, Canada, Toronto
Discipline: Psychiatrie
Type d'emploi:Temps-plein
Date de publication:2023-05-07
Personne à contacter:Si vous souhaitez poser votre candidature à ce poste, merci de préciser que vous avez consulté l'offre sur LeJobMedical
CLINICAL EXTERN- PHYSIOTHERAPIST/ OCCUPATIONAL THERAPIST
Job Number:J0423-1801
Number of Positions:2
Employee Group:Non-Union Professional
Hours of Work:up to 37.5 hours
Women's College Hospital (WCH) is an academic, ambulatory care hospital in Ontario with a focus on health for women, health equity and health system solutions. If you're ready to be part of a team that is revolutionizing the future of healthcare, then you will want to join an institution where the possibilities for innovation, new discovery and system thinking are limitless. Women's College Hospital is committed to equity, quality and patient safety as key professional values and essential components of daily practice.
With the mobilization of our 2018-2022 Strategic Plan, WCH has entered an exciting phase of its history – strengthening its bond with partners and introducing a new and inspiring vision: Healthcare revolutionized for a healthier and more equitable world.
FOR EXTERNAL APPLICANTS ONLY:
As a condition of employment, you are required to submit proof of full COVID-19 vaccination to the Hospital's Occupational Health, Safety & Wellness department. Applicants must be legally eligible to work in Canada and reside in Ontario.
Job Description
WCH is offering an exciting opportunity for Physiotherapist and Occupational Therapist students to come join our team as a Clinical Extern. In this role you will have the opportunity to work in a revolutionary organization supporting a skilled team of experienced nurses and health disciplines in the provision of care.
Externs will be hired on a temporary basis and will have an opportunity to work either part time or full-time to a maximum of 37.5 hours per week until September 2023. The scheduling of these hours will be determined based on unit needs and may include day/evening/night and weekend shifts.
As a member of the health care team, the Clinical Extern will:
Provide limited direct patient care under the immediate supervision and direction of the registered health care team.
Provide basic support for the clinical team while having the opportunity to work in the hospital environment and develop professional relationships with the interdisciplinary team, patients and families.
Works with nurses to ensure that they have the knowledge, skills and judgment needed to perform all actions/duties.
As a role model and champion, you will work to identify and integrate safe, best practices into daily activities to foster the delivery of safe and exemplary care.
The responsibilities described above are representative and are not to be construed as all-inclusive.
Qualifications
Enrolled in an accredited Occupational Therapy or Physiotherapy program.
Completion of Basic Cardiac Life Support (B.C.L.S.) required.
Evidence of good academic standing.
Knowledge of the Occupational Health & Safety Act and other relevant legislation.
Knowledge of the Workplace Hazardous Materials Information System.
Knowledge of Emergency Codes.
Demonstrated knowledge of infection control practices.
Demonstrated effective communication (verbal and written), interpersonal, teamwork skills.
Cultural awareness and sensitivity.
Successful completion of a recent clinical placement, preferred.
Familiarity with computer applications including Electronic Medical Record, Epic experience preferred
Professional behaviour and communication that meets the standards of the professional regulatory college or association, as applicable, and the standards of Women's College Hospital
You will play a critical role in acting as an advocate for safety and will demonstrate principles, practices and processes that will optimize a safe environment for all.
Closing Statement
Women's College Hospital is a fully affiliated teaching hospital of the University of Toronto and is committed to fairness and equity in employment and our recruitment and selection practices. We encourage applications from Indigenous peoples, people with disabilities, members of sexual minority groups, members of racialized groups, women and any others who may contribute to the further diversification of our Hospital community. Accommodation will be provided in all parts of the hiring process as required under our Access for People with Disabilities policy. Applicants need to make their requirements known in advance.
Personne de contact: Si vous souhaitez poser votre candidature à ce poste, merci de préciser que vous avez consulté l'offre sur LeJobMedical