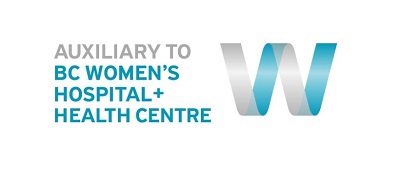 Etablissement/Institution:BC Women's Hospital & Health Centre, Canada, Vancouver
Discipline: Génétique
Type d'emploi:Temps-plein
Date de publication:2023-05-07
Personne à contacter:Si vous souhaitez poser votre candidature à ce poste, merci de préciser que vous avez consulté l'offre sur LeJobMedical
OCCUPATIONAL THERAPIST 2, COMPLEX CHRONIC DISEASES PROGRAM (CCDP)
The BC Women's Hospital Complex Chronic Diseases Program is a provincial referral centre that aims to provide comprehensive and evidence-based care to adults with complex chronic diseases, including Myalgic Encephalomyelitis/Chronic Fatigue Syndrome (ME/CFS), Fibromyalgia and Alternatively Diagnosed Chronic Lyme Syndrome. The Program participates in clinical care, education/knowledge transfer and quality improvement/research.
The program provides patient and symptom-centered care with the support of our interprofessional team of health care providers. The CCDP team is an inter-professional team with members from different professional backgrounds who bring different perspectives and expertise to our patients care and treatment.  Our clerical team is responsible for scheduling your appointments. They will be your first point of contact with our clinic. Our medical team includes physicians, naturopath and pharmacist and our inter-professional team includes nurses, physiotherapist, occupational therapist, dietitian, social work and counseling.
What you'll do
Provide Occupational Therapy assessments using advanced skill, knowledge and clinical reasoning within assigned area.
Apply advanced clinical knowledge and reasoning to the development and implementation of occupational therapy treatment programs for clients/patients including developing innovative solutions to assessment and treatment issues.
Document information including relevant clinical data, assessments, treatment plans, progress reports and outcomes.
Assess the need for specific client/patient equipment including home/lifestyle adaptations on and off-site and assists clients/patients and families to obtain specific equipment to meet the individual needs of the client/patient by performing duties such as communicating both verbally and in writing with agencies regarding the specific needs of the client/patient and requesting funding and liaising with suppliers regarding equipment needs.
Maintain communication with clients/patients and families and/or caregivers in order to foster optimal progress for the client/patient through methods such as establishing and maintaining supportive, collaborative and therapeutic relationships.  Develop and/or participate in client/family education including establishing treatment/care programs.
Develop and/or participate in client/patient and family education including establishing treatment/care programs.
What you bring
Baccalaureate in Occupational Therapy and licensure with the College of Occupational Therapists of British Columbia.
Two (2) years of recent related experience including one (1) year with adults or an equivalent combination of education, training or experience.
Plus 50 hours of post graduate course work/training related to additional procedures, techniques and job functions for assigned area.
You will have the ability to:
Communicate effectively in groups, one-on-one and in writing.
Work independently and in collaboration with others.
Establish workload priorities in collaboration with others.
Function as a team member, motivator and facilitator.
Provide effective consultation.
Demonstrate awareness of and commitment to learning and understanding the Truth & Reconciliation Commission's 94 Calls to Action (2015), In Plain Sight Report (2020), BC's Declaration on the Rights of Indigenous Peoples Act (2019), and other related reports.
Commitment to upholding the shared responsibility of creating lasting and meaningful reconciliation in Canada as per TRC (2015) and BC's Declaration on the Rights of Indigenous Peoples Act (2019).
Knowledge of social, economic, political and historical realities impacting indigenous communities and familiarity with Indigenous Cultural Safety and anti-racism and accompanying reports (BC DRIPA, TRC, etc.).
What we bring
Every PHSA employee enables the best possible patient care for our patients and their families. Whether you are providing direct care, conducting research, or making it possible for others to do their work, you impact the lives of British Columbians today and in the future. That's why we're focused on your care too – offering health, wellness, development programs to support you – at work and at home.
Join one of BC's largest employers with province-wide programs, services and operations – offering vast opportunities for growth, development, and recognition programs that honour the commitment and contribution of all employees.
Access to professional development opportunities through our in-house training programs, including +2,000 courses, such as our San'yas Indigenous Cultural Safety Training course, or Core Linx for Leadership roles.
Enjoy a comprehensive benefits package, including municipal pension plan, and psychological health & safety programs and holistic wellness resources.
Annual statutory holidays (13) with generous vacation entitlement and accruement.
PHSA is a remote work friendly employer, welcoming flexible work options to support our people (eligibility may vary, depending on position).
Access to WorkPerks, a premium discount program offering a wide range of local and national discounts on electronics, entertainment, dining, travel, wellness, apparel, and more.
Job Type: Regular,Full Time
Wage: $37.24 to $46.39 per hour
Location: 4500 Oak Street, Vancouver, V6H 2N9
Applications will be accepted until position is filled.
Hours of Work: Monday to Friday; 0830 - 1630
Requisition # 143611
What we do
BC Women's Hospital & Health Centre (BCW) is dedicated to improving the health of women, newborns and families through a comprehensive range of services, research and education.
BCW is part of the Provincial Health Services Authority (PHSA).
The Provincial Health Services Authority (PHSA) plans, manages and evaluates specialized health services with the BC health authorities to provide equitable and cost-effective health care for people throughout the province. Our values reflect our commitment to excellence and include: Respect people – Be compassionate – Dare to innovate – Cultivate partnerships – Serve with purpose.
Learn more about PHSA and our programs: jobs.phsa.ca/programs-and-services
PHSA and BCW are committed to employment equity, encouraging all qualified individuals to apply. We recognize that our ability to provide the best care for our diverse patient populations relies on a rich diversity of skills, knowledge, background and experience, and value a safe, inclusive and welcoming environment.
Reconciliation is an ongoing process and a shared responsibility for all of us. The BC Governments' unanimous passage of the Declaration on the Rights of Indigenous Peoples Act was a significant step forward in this journey—one that all health authorities are expected to support as we work in cooperation with Indigenous Peoples to establish a clear and sustainable path to lasting reconciliation. True reconciliation will take time and ongoing commitment to work with Indigenous Peoples as they move toward self-determination. Guiding these efforts Crown agencies must remain focused on creating opportunities that implement the Truth and Reconciliation Commission Mandate.
ATTN: PHSA Employees:
To be considered as a PHSA employee (internal applicant) for this position, you must apply online via your internal profile at http://internaljobs.phsa.ca
If you have not registered your internal profile, a password is required to log in for the first time. To obtain your password, please contact the Internal Jobs Help Desk at 604-875-7264 or 1-855-875-7264. Please note regular business hours are Monday – Friday (excluding stats), 8:30am to 4:30pm. For inquiries outside of regular business hours, please email the Internal Jobs Help Desk at internaljobshelpu@phsa.ca and a Help Desk Representative will contact you the next business day.
Personne de contact: Si vous souhaitez poser votre candidature à ce poste, merci de préciser que vous avez consulté l'offre sur LeJobMedical