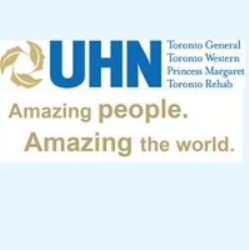 Etablissement/Institution:University Health Network, Canada, Toronto
Discipline: Neurochirurgie
Type d'emploi:Temps-plein
Date de publication:2022-08-29
Personne à contacter:Si vous souhaitez poser votre candidature à ce poste, merci de préciser que vous avez consulté l'offre sur LeJobMedical
Registered Nurse - Medical Surgical/Neurosurgical Intensive Care Unit - Toronto, Ontario
Position: Registered Nurse - 16 Positions
Site: Toronto Western Hospital
Department:  Medical Surgical/Neurosurgical Intensive Care Unit
Reports to: Nurse Manager
Scale/Grade: E0 06
Salary Range: $33.56 - $48.05 per hour (Start rate determined in accordance with collective agreement requirements).
Hours: 37.50 Hours/Week; 12 Hour Days/Nights and Weekends, Statutory Holidays
Status: Permanent Full-Time
University Health Network (UHN) is looking for an experienced professional to fill the key role of Registered Nurse in our Medical/Neuro Intensive Care Unit.
Transforming lives and communities through excellence in care, discovery and learning
UNIVERSITY HEALTH NETWORK is Canada's largest academic health sciences centre and is affiliated with the University of Toronto. Building on the strengths and successes of our three remarkable hospitals, Toronto General Hospital, Toronto Western Hospital, Princess Margaret Cancer Centre and Toronto Rehab Hospitals, UHN brings together new tools, technologies and talent to make us an international leader in health-care and the ideal place to build your nursing career.
The 32 bed Medical/Surgical/Neuro Intensive Care Unit is a regional centre for neurosurgical and spinal cord injured patients and provides nurses with a wide variety of professional challenges.
Care is provided through an interprofessional model where all patients are seen by a group of varied health care providers daily. The acuity and breadth of exposure to our diverse patient population makes it a rich learning environment for students and trainees from all professions – physicians, nurses, pharmacy, respiratory therapists, physiotherapists, occupational therapists, speech language pathologists, registered dieticians, social workers and spiritual care.
The majority of patients have diagnoses of:
Neurologic disorders
General internal medical conditions
Disorders requiring:
Neurosurgery (head and spine)
General surgery
Orthopedic surgery
Qualifications
Current registration with the College of Nurses of Ontario
Current Basic Cardiac Life Support (B.C.L.S.) certification
Completion of a Critical Care Course required
Minimum one (1) to two (2) years recent/current, direct acute care Medical/Surgical Nursing experience
Strong interpersonal and communication skills
Excellent organization and time management skills
Exceptional decision making and problem solving ability
B. Sc. N. preferred
Advanced Cardiac Life Support (A.C.L.S.) certification preferred
Current MSICU and NICU experience preferred
If you are interested in this position, please apply on-line. You will be asked to copy and paste as well as attach your resume and covering letter. You will also be required to complete some initial screening questions.
For current UHN employees, only those who have successfully completed their probationary period, have maintained satisfactory attendance in accordance with UHN's attendance management program and possess all the required experience and qualifications should apply.
University Health Network thanks all applicants, only those selected for an interview will be contacted.
UHN is a respectful, caring, and inclusive workplace. We are committed to championing accessibility, diversity and equal opportunity. Requests for accommodation can be made at any stage of the recruitment process providing the applicant has met the Bona-fide requirements for the open position. Applicants need to make their requirements known when contacted.
Personne de contact: Si vous souhaitez poser votre candidature à ce poste, merci de préciser que vous avez consulté l'offre sur LeJobMedical