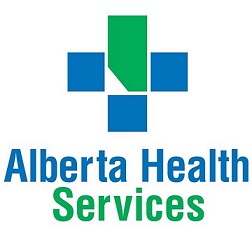 Etablissement/Institution:Alberta Health Services, Canada, Alberta 
Discipline: Génétique
Type d'emploi:Temps-plein
Date de publication:2023-04-03
Personne à contacter:Si vous souhaitez poser votre candidature à ce poste, merci de préciser que vous avez consulté l'offre sur LeJobMedical
Family Medicine physician
Description:
Alberta Health Services is inviting applications from Family Physicians to join the Department of Family Medicine in the Edmonton Zone under a joint partnership with AHS and Gibbons Medical Clinic. This is a combined clinical practice position consisting of a flexible combination between the Gibbons Clinic and either Acute Care Hospitalist work at Fort Saskatchewan Community Hospital or primary care in an AHS clinic at the East Edmonton Health Center.
The Gibbons Medical Clinic is located at 4610 50Ave, Gibbons. It is a member of the Sherwood Park Primary Care Network and is one of two family medicine clinics with a catchment population of over 5,000 people and growing. The clinic is currently staffed by one doctor and is open  Monday to Friday 9am to 6pm. Clinic operations are fully computerized with an Electronic Medical Record (EMR) system, and backed by a knowledgeable administrative and support staff.
The clinic specializes in pain management, occupational health/injury management and weight management. The clinic is approximately 30 minutes from Edmonton, AB. It offers room for growth and opportunities to learn. Prospective applicants can master their craft and work alongside qualified and experienced physicians. The clinic is established and well-loved by the community.
The Fort Saskatchewan Community Hospital (FSCH) is a 38-bed suburban hospital in the Edmonton Zone. The position is for a hospitalist at the FSCH in an acute care setting on the inpatient ward. The physician will be responsible for admitting patients after discussion with the ER doctor, diagnostic work up, treatment and discharge planning in the context of the allied health care team.
As we have two doctors on service per week, the census is typically 16-20 patients. Additionally, newborn examinations are done to support the obstetrics program. The physician role will be primarily clinical, though they may have some educational requirements if a resident is on service that week.  The physician is expected to be on site Wednesday to Tuesday daily during their scheduled week to round on patients and complete any admissions as they occur.  The physician is expected to be accessible on call 24/7 during the week though this may be from offsite location.  They will also be expected to attend Rapid Rounds daily at 830 am from Monday to Friday.
The East Edmonton Health Centre (EEHC) offers patients access to an interdisciplinary primary care team including family physicians, registered nurses, licensed practical nurses, and social workers. On-site lab and DI are available. Other co-located programs at EEHC include Public Health Services, Addictions and Mental Health, Adult and Children's Home Care and Social Services. Members of the North Edmonton Primary Care Network. Remuneration at EEHC is through a clinical ARP.
AHS facilities are affiliated with the University of Alberta and serve as important training facilities for residents and students.  The Faculty of Medicine & Dentistry has been internationally recognized as among the world's top 50 medical schools and as one of Canada's premier health-education institutions.
AHS sites use Connect Care for computerized patient records.  Physicians will be trained as Connect Care users if such training has not already been completed.
To apply, please forward a copy of your curriculum vitae and a letter of interest indicating which option you prefer as well as the names of 3 references online through the www.doctorjobsalberta.com website.
Applications meeting the requirements outlined in this notice will be forwarded to the Search and Select Committee and will begin being reviewed immediately. We thank all applicants for their interest; only those individuals selected for an interview will be contacted. The competition will remain open until the position is filled.
Details about the University of Alberta, the Faculty of Medicine & Dentistry and the Department of Family Medicine, can be found on the Faculty's Home Page at www.med.ualberta.ca.  Details about Alberta Health Services and the Town of Gibbons can be found at www.albertahealthservices.ca and www.gibbons.ca respectively.
Qualifications:
Successful Candidates will have a functional knowledge of resources and challenges in Alberta's primary health care system. This knowledge will be supported by the candidate having completed a two year Family Medicine Residency and by ongoing community primary care experience.
We are particularly interested in candidates who have superior interpersonal skills with a demonstrated commitment to teamwork and peer relationships. The successful candidate should be committed to fulfilling clinical and non-clinical duties as a representative of Family Medicine.
The successful candidate must be eligible for certification with the College of Family Physicians and of Canada and for medical licensure in the province of Alberta.
Additional Information
Position Classification: Full-time
FTE: 1
Department: Family Medicine
Recruiting Organization: Alberta Health Services
Sponsorship Eligible: Yes
Compensation: Remuneration may be through a Clinical ARP or a fee-for-service model and is competitive with other North American jurisdictions.
Community Info:
The Town of Gibbons is located in the midst of the Alberta Industrial Heartland off Highway 28A, 37 km northeast of downtown Edmonton. Situated along the banks of the Sturgeon River, the Town is located in a beautiful natural setting. The heart of the town includes services such as food, library, pharmaceutical, banking, vehicle service, medical, dental, legal and other personal service needs.
Personne de contact: Si vous souhaitez poser votre candidature à ce poste, merci de préciser que vous avez consulté l'offre sur LeJobMedical