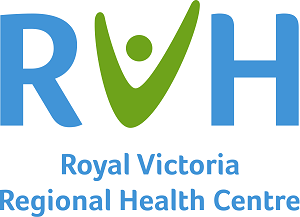 Etablissement/Institution:Royal Victoria Hospital, Canada, Quebec
Discipline: Radiothérapie
Type d'emploi:Temps-plein
Date de publication:2023-05-07
Personne à contacter:Si vous souhaitez poser votre candidature à ce poste, merci de préciser que vous avez consulté l'offre sur LeJobMedical
Radiation Therapist
Job Title: Radiation Therapist
Program & Department: Royal Victoria Regional Health Centre -> Cancer Program -> Radiation Treatment
Full / Part Time: Full-Time
Salary Plan / Job Grade: $34.27 - $46.96 ( NU_30 )
Job Summary & Requirements
The Simcoe Muskoka Regional Cancer Program is one of fourteen in the province of Ontario. As a Radiation Therapist in the Simcoe Muskoka Regional Cancer Program, you may perform all aspects of the radiation planning and treatment processes including simulation, treatment planning, radiation treatment, quality assurance, patient education and assessment as prescribed by the Radiation Oncologist and in compliance with the Standards of Practice of the College of Medical Radiation Technologists of Ontario (CMRTO), organizational and departmental policies and procedures.
The Simcoe Muskoka Regional Cancer Centre is equipped with 4 Varian linear accelerators, each having VMAT, IGRT and respiratory gating capabilities and a Bravos HDR Afterloader for brachytherapy treatment. A Canon Exceed LB CT Simulator with Varian's Advanced RGSC motion management system will provide both 3D and 4D treatment planning data.
Our paperless environment is supported by Varian's ARIA Oncology Information System and Eclipse Treatment Planning System. As a member of the Simcoe Muskoka Regional Cancer Program and Team RVH you will be part of passionate and caring group of health professionals and support staff dedicated to providing high quality, patient and family focused care for the growing populations of our region with a commitment to life-long learning, research and continuous quality improvement.
Such candidates may be hired as a Graduate Student provided they have completed degree/diploma requirements.  Candidates would be able to complete hospital and departmental orientation as a Graduate Student.  Upon successfully passing the exam and registering with the College of Medical Radiation and Imaging Technologists, they would be hired into a Radiation Therapist casual position.
As a qualified candidate you will need to have the following job requirements:
Bachelor of Science, Medical Radiation Technology, specialty Radiation Therapy
CAMRT Diploma, Radiation Therapy
Registration as an M.R.T.(T) with the College of Medical Radiation Technologists of Ontario (CMRTO) required
Current certification in Basic Cardiac Life Support required
Experience with Varian equipment and information systems preferred
Member of the Canadian Association of Medical Radiation Technologists (CAMRT) recommended
General computer skills
Knowledge of Radiation Safety and relevant legislation
You will be a great fit for this position if you have:
Excellent technical, communication, organizational, patient care, analytical and critical thinking skills
Demonstrated adaptability, compassion, initiative and interpersonal skills
The ability to take ownership of your own learning by seeking out feedback and opportunities ​​​​​​for improvement.
Strong organizational and time management skills including the ability to prioritize workload
Patient Care skills
Problem Solving Skills
Conflict Resolution
Unless otherwise stated applicants must have a minimum educational requirement of Grade 12 or equivalent and must demonstrate proven workplace excellence through commitment to strong job performance and attendance.
Please be reminded that as a Regional Health Centre, in order to provide the necessary patient care, our operations run 24/7. Therefore, depending on the program for which you are applying, it may be an expectation that you are available to work week days and weekends, as well as all shifts - days, evenings, and nights.
Employment Equity
RVH is committed to diversity and employment equity in the workplace and welcomes applications from all qualified individuals, including women, visible minorities, Indigenous peoples, persons with disabilities, LGBTQ persons, and others who may contribute to a diverse workplace.
RVH COVID-19 Vaccination Policy
All job offers will require compliance with our COVID-19 Vaccination Policy for proof of full vaccination unless provided with a medical exemption or an accommodation under the Ontario Human Rights Code.
Accommodation in the Workplace
RVH offers accommodation for applicants with disabilities in the recruitment process, and is committed to the principles of the Accessibility for Ontarians with Disabilities Act (AODA). RVH will work proactively through all stages of recruitment to create a barrier-free process and to provide accommodations as required. If you require accommodation during the interview process, please contact Human Resources at 705-739-5605.
Health & Safety Workplace Responsibilities
Must adhere to the duties of workers, as stipulated in Section 28 of the Occupational Health and Safety Act.
Must adhere to all RVH administrative and applicable departmental occupational health and safety policies, procedures and protocol.
Must adhere to Bill 132 of the Occupational Health and Safety Act in regards to the Sexual Violence and Harassment Action Plan Act, and creating a work environment free of psychological harassment.
Must be able to perform all bona fide essential duties in the position description, which may include lifting and moving patients, pushing, pulling, bending, stooping, etc.
Must complete a pre-employment health assessment, including review of the Job Demands Analysis for the position, as a condition of employment.
Must strive to continuously provide a safe and supportive environment for patients, staff, physicians, and volunteers.
Our Code of Conduct
All staff, physicians, volunteers, service providers and students are committed to creating a positive, respectful work environment for each other and our patients and families.
RVH is guided by its MY CARE strategic plan which puts patients and families at the centre of all we do.
Our Vision
Make each life better. Together.
Our Mission Statement
Exceptional care is our passion.
People are our inspiration.
Safety is our promise.
Our Values
Work Together | Respect All | Think Big | Own It | Care
If you are interested in joining our inspiring team, please apply online before 1100pm EST on the posting close date. Royal Victoria Regional Health Centre thanks all applicants, however, only those selected for an interview will be contacted. If interviewed, an accompanying portfolio may be required which will include documented evidence of course completion. An inclusive, barrier-free selection process will be provided as required under RVHs Employment Accommodation Policy. Applicants need to make their needs known to Human Resources in advance and information related to accommodation will be addressed confidentially.
As part of the mandatory screen process RVH requires professional references, verification of academic training, professional accreditation, plus a current Criminal Records Check and Vulnerable Sector Screening.
Personne de contact: Si vous souhaitez poser votre candidature à ce poste, merci de préciser que vous avez consulté l'offre sur LeJobMedical