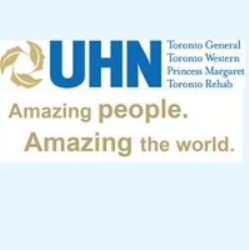 Etablissement/Institution:University Health Network, Canada, Toronto
Discipline: Autre
Type d'emploi:Temps-partiel
Date de publication:2022-08-28
Personne à contacter:Si vous souhaitez poser votre candidature à ce poste, merci de préciser que vous avez consulté l'offre sur LeJobMedical
Occupational Therapist
Position: OCCUPATIONAL THERAPIST, General Internal Medicine
Site: TORONTO GENERAL HOSPITAL
Department: ALLIED HEALTH
Scale/Grade: D007
Hourly rate: $36.38- $45.47 per hour
Hours: 37.5hr
Status: Full-time (approx. 15-21 months)
Transforming lives and communities through excellence in care, discovery and learning.
The University Health Network, where "above all else the needs of patients come first", encompasses Toronto General Hospital, Toronto Western Hospital, Princess Margaret Cancer Centre, Toronto Rehabilitation Institute and the Michener Institute of Education at UHN.
The breadth of research, the complexity of the cases treated, and the magnitude of its educational enterprise has made UHN a national and international resource for patient care, research and education. Tthe University Health Network (UHN), Canada's largest research teaching hospital, brings together over 16,000 employees, more than 1,200 physicians, 8,000+ students, and many volunteers. UHN is a caring, creative place where amazing people are amazing the world.
The scope of research and complexity of cases at Toronto General Hospital have made it a national and international source for discovery, education and patient care. It has one of the largest hospital-based research programs in Canada, with major research in transplantation, surgical innovation, cardiology, infectious diseases, genomic medicine and liver disease. Find out about our purpose, values and principles here.
As an integral member of the Allied Health Department, the Occupational Therapist will: provide quality occupational therapy services to patients at Toronto General Hospital within the framework of patient centred care; communicate effectively with members of the interprofessional team; provide education to patients, their families, occupational therapy students and interdisciplinary team members; and participate in interdisciplinary rounds, meetings, committees and quality initiatives in the Department and relevant Programs/Services; and assist with coverage of other service areas where required. The candidate will perform all other duties as required.
QUALIFICATIONS
Completion of a Bachelor of Science Degree in Occupational Therapy (B.Sc. (OT)) or equivalent required
Current registration with the College of Occupational Therapists of Ontario required
Member of Canadian Association of Occupational Therapists (CAOT) and/or Ontario Society of Occupational Therapists (OSOT) is preferred
1-2 years experience in an acute care hospital is preferred
Experience with psychosocial and physical health and related assessment and intervention skills addressing occupational performance
Experience with splinting, neurological dysfunction, as well as seating and positioning is preferred
Excellent interpersonal, time management and organizational skills
Demonstrates strong and effective written, oral, and nonverbal communication skills
Must be able to perform the physical demands of the job
Vaccines (COVID-19 and others) are a requirement of the job unless you have an exemption on a medical ground pursuant to the Ontario Human Rights Code.
For current UHN employees, only those who have successfully completed their probationary period, have a good employee record along with satisfactory attendance in accordance with UHN's attendance management program, and possess all the required experience and qualifications should apply.
UHN thanks all applicants, however, only those selected for an interview will be contacted.
UHN is a respectful, caring, and inclusive workplace. We are committed to championing accessibility, diversity and equal opportunity. Requests for accommodation can be made at any stage of the recruitment process providing the applicant has met the Bona-fide for the open position.  Applicants need to make their requirements known when contacted
Personne de contact: Si vous souhaitez poser votre candidature à ce poste, merci de préciser que vous avez consulté l'offre sur LeJobMedical