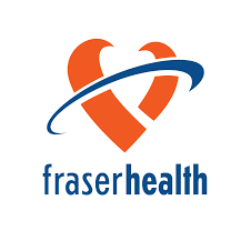 Etablissement/Institution:Fraser Health, Canada, Surrey
Discipline: Psychiatrie de l'enfant
Type d'emploi:Temps-plein
Date de publication:2022-08-29
Personne à contacter:Si vous souhaitez poser votre candidature à ce poste, merci de préciser que vous avez consulté l'offre sur LeJobMedical
Physiotherapist
Why Fraser Health?
Fraser Health is responsible for the delivery of hospital and community-based health services to over 1.9 million people in 20 diverse communities from Burnaby to Fraser Canyon on the traditional, ancestral and unceded territories of the Coast Salish and Nlaka'pamux Nations, and is home to six Métis Chartered Communities. Our team of 43,000 staff, medical staff and volunteers is dedicated to serving our patients, families and communities to deliver on our vision: Better health, best in health care.
Effective October 26th, 2021 all staff for all positions across Health Care require full COVID 19 vaccination. All positions, require that you are fully vaccinated against COVID-19 (have received a full series of a World Health Organization "WHO" approved vaccine against infection by SARS-COV-2, or a combination of approved WHO vaccines). Please note this applies to all postings, and there are no exceptions.
Position Highlights
We are currently looking to fill an exciting Full Time position as a Physiotherapist, Home Health in Surrey, BC. The schedule is Monday to Friday from 8:30 am to 4:30 pm.
Valued Benefits
A career with Fraser Health will offer you the opportunity to be a part of a dedicated team of professionals in a dynamic and rewarding health care environment. We offer a competitive compensation and benefit package, including comprehensive health benefits coverage.
We invite you to apply today and find out why more than 95% of new employees recommend Fraser Health to their friends and family as a phenomenal place to work! We value diversity in the work force and aim to maintain an environment of Respect, Caring & Trust.
Find out what it's like to work here. Like us on Facebook(@fraserhealthcareers), follow us on Twitter & Instagram(@FHCareer), or connect with us on LinkedIn (fraserhealthcareers) for first-hand employee insights!
Detailed Overview
Provides physiotherapy assessments and treatments to referred clients with acute, rehabilitative, chronic or palliative health care needs in community settings; supports early discharge of clients back to the community; provides services for prevention of the client's hospitalization and facilitates independence at home; develops, reviews and implements client care plans; recommends and educates clients/family/caregivers on the use of appropriate electrical modality, medical equipment, adaptations and aids, where necessary; participates as a member of an interdisciplinary team and liaises with other health care professionals to provide quality and safe client centered care; maintains client records and related statistical reports, as required.
Responsibilities
Provides physiotherapy services to referred clients through assessment, consultation and interventions that promote functional independence and safety; provides therapeutic exercise programs that promote strength, range of movement, circulation and functional activity.
Collaborates with clients, families, caregivers, other healthcare professionals and staff to formulate client-centered goals; develops, implements and monitors care plans to ensure that the care plan attains client goals.
Evaluates effectiveness of direct clinical care and education provided to the client and their caregivers; role models and demonstrates direct client care skills to staff and students based on the application of current theories and concepts to ensure compliance with current standards of practice; provides input to the interdisciplinary team regarding changes to improve efficiency and/or effectiveness of client care and to the assigned program.
Recommends specific medical equipment, adaptations and aids such as walkers, ramps and house modifications to promote optimal client mobility, independence and safety; determines and applies the appropriate use of electrotherapy and other modalities to achieve symptom relief and improve physical function; educates clients/family/caregivers on mobility and/or transfer techniques, independent living skills, use of environmental and equipment adaptations and body mechanics.
Assesses client situation and determines appropriate tasks for delegation to a family member, care giver or community health worker; monitors and reviews specific tasks with the client, caregiver and/or community health worker to ensure delegation of tasks continues to be appropriate.
Acts as a resource to staff and other healthcare professionals on physiotherapy techniques for movement dysfunction; provides in-services and develops applicable resource material; acts as a client advocate by providing information and referring clients to community agencies, groups, support systems and outpatient physiotherapy, where appropriate.
Identifies staff learning needs, develops and provides orientation and education related to physiotherapy; completes required reports and records workload and related statistics; maintains files and records in accordance with program standards and procedures.
Participates in quality improvement and risk management activities by evaluating clinical practice and generating recommendations for alternative approaches; consults with the Manager prior to the implementation of changes to current practice.
Maintains knowledge of current developments in evidence-based physiotherapy and practice by reviewing relevant literature, consulting with other healthcare professionals and attending relevant education programs; sets measurable performance goals and annual objectives in collaboration with the Manager.
Provides input to the Manager on the purchase of supplies, equipment and equipment repairs, as needed.
Assists with the facilitation of student placements and provides instruction and/or supervision to students during clinical placements, as assigned; evaluates and documents student'''s progress and performance.
Participates in research and special projects related to physiotherapy by collaborating with members of the interdisciplinary team, identifying practices/issues, collecting and interpreting data and providing input for further analysis; participates on various committees, projects and delegated tasks to assist the development of Home Health programs, as required.
Performs other related duties as assigned.
Qualifications
Education and Experience
Graduation from an approved school of Physiotherapy. Two (2) years' recent related clinical experience in a community, geriatric or rehabilitation setting, or an equivalent combination of education, training and experience.
Current full registration with the College of Physical Therapists of BC and eligible for membership in the Canadian Association of Physiotherapy.
Valid BC Driver's License and access to personal vehicle for business-related purposes.
Skills and Abilities
Demonstrated knowledge of all physiotherapy regimes
Ability to communicate effectively both verbally and in writing
Ability to exercise independent judgment
Demonstrated leadership and teaching skills
Ability to organize and prioritize workload
Ability to work independently and in a team-based environment
Ability to work effectively with others
Demonstrated knowledge of current development in physiotherapy
Ability to operate related equipment including applicable software applications
Physical ability to carry out the duties of the position
Personne de contact: Si vous souhaitez poser votre candidature à ce poste, merci de préciser que vous avez consulté l'offre sur LeJobMedical