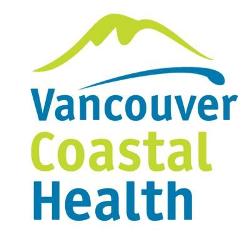 Etablissement/Institution:Vancouver Coastal Health, Canada, Vancouver
Discipline: Psychiatrie
Type d'emploi:Temps-plein
Date de publication:2022-08-28
Personne à contacter:Si vous souhaitez poser votre candidature à ce poste, merci de préciser que vous avez consulté l'offre sur LeJobMedical
General Adult Psychiatry
Job Description
Job Title: General, Adult Psychiatry
Work Site: Vancouver – Various locations
Status: Full-time/Part-time/Casual
Come work as a General, Adult Psychiatrist with Vancouver Coastal Health (VCH)!
Vancouver Coastal Health looking for a General, Adult Psychiatrist to join the team at Mental Health Substance Use. Apply today to join our team! Vancouver Mental Health & Substance Use Services has a number of programs and services to support children, y​​outh, adults and older adults in the community.
As a General, Adult Psychiatrist with Vancouver Coastal Health you will:
Support clients in the community who exhibit complex mental health needs and high levels of comorbidity (substance use disorders, general health problems and/or significant risk of aggression). The work is fast paced, exciting, and intense.
Be involved with significant outreach, both independently and with clinical colleagues in a variety of settings, including private residences, SROs, shelters, corrections offices, jail, and public areas.
Partner with amazing teams of Nurses, Social Workers, Occupational Therapists, Health Care Workers, Peer Specialists, GPs, Concurrent Disorders Clinicians as well as law enforcement, to provide quality care.
Specialities:
Child and Adolescent Psychiatry
Forensic Psychiatry
General Psychiatry
Medical Psychiatry
Old Age Psychiatry
Intellectual Disability Psychiatry
Assertive Treatment Psychiatry
Qualifications:
Education & Experience
Provisional OR unrestricted license to practice medicine from the College of Physicians and Surgeons of BC (CPSBC)
Eligibility or active fellowship in psychiatry from the Royal College of Physicians of Canada (FRCPC)
Knowledge & Abilities:
Experience managing complex cases or supporting vulnerable populations and familiarity with principles of Community Psychiatry with a passion for patient welfare.
Understand the importance of delivering high quality care in the context of complex health care systems and understand the value of cohesive team environment.
As per the current Public Health Orders (Long Term Care/Seniors Assisted Living Provincial Health Officer Order and , all employees working for Vancouver Coastal Health must be fully vaccinated for COVID-19. Proof of vaccination status will be required.
WHY JOIN VANCOUVER COASTAL HEALTH?
VCH is a world class innovator in medical care, research and teaching, delivering service to more than one million BC residents. At VCH, we embrace thinking boldly, taking smart risks, and "going first" when we believe it will lead to the best possible outcomes for patients and their families. We invite you to join us in creating healthy lives in healthy communities by showcasing our passion for care, connection to the communities we serve and our culture of teamwork that makes VCH a great place to work.
Comprehensive health benefits package, including MSP, extended health and dental and municipal pension plan
Grow your career with employer-paid training and leadership development opportunities
Wellness supports, including counselling, critical incident and innovative wellness services are available to employees and their immediate families
Award-winning recognition programs to honour staff, medical staff and volunteers
Access to exclusive discount offers and deals for VCH staff.
If you have any questions or concerns, please connect with Lucky Gill, Physician Recruitment Advisor, Management Talent Acquisition at 604-652-0384 \ lucky.gill@vch.ca
Diversity, equity, and inclusion are essential to our goals of creating a great place to work and delivering exceptional care. We acknowledge and accommodate unique differences and ensure special measures are in place so that all prospective and current employees are given an opportunity to succeed.
We are committed to building a representative workforce and encourage applications reflecting diversity of sex, sexual orientation, gender identity or expression, racialization or ancestry, disability, political belief, religion, marital or family status, age, and/or status as a First Nation, Metis, Inuit, or Indigenous person.
Personne de contact: Si vous souhaitez poser votre candidature à ce poste, merci de préciser que vous avez consulté l'offre sur LeJobMedical