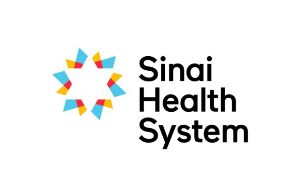 Etablissement/Institution:Mount Sinai Hospital Toronto, Canada, Toronto
Discipline: Psychiatrie
Type d'emploi:Temps-plein
Date de publication:2021-09-15
Personne à contacter:Si vous souhaitez poser votre candidature à ce poste, merci de préciser que vous avez consulté l'offre sur LeJobMedical
Physiotherapist
Job Type: Casual Relief
Vacancies: 3
Organizational Departmen: tSinai Health -> Mount Sinai Hospital -> Allied Health, Rehabilitation Services - Physiotherapy
Employee Group: Non Union
Location: Mount Sinai Hospital Campus - Toronto, ON M5G 1X5 CA (Primary)
Travel Requirement: No travel required
Salary Scale: To Be Determined
Job Description
In 2015, Bridgepoint Active Healthcare, Circle of Care, Lunenfeld-Tanenbaum Research Institute and Mount Sinai Hospital, came together to form Sinai Health System – and leverage our collective expertise and create a system that better responds to the changing needs of our patients, families and clients. Sinai Health has a bold vision and strategy for the future: To create Canada's leading health system pushing the boundaries to realize the best health and care for complex patients.
A key enabler of this vision is Sinai Health's People Plan – which provides an explicit commitment to our people about our commitment to creating a workplace culture and environment that is safe, caring, equitable, compassionate and accountable in order to ultimately provide optimal care to patients and their family caregivers.
To support us on our journey, Sinai Health is looking for a Physiotherapist to be part of Rehabilitation Department at our Mount Sinai Hospital Campus.  This Physiotherapists will primarily work with Orthopaedic patients but will work in other inpatient areas, as needed.
Physiotherapist's caseload consists of inpatients with a variety of conditions and may include patients in the ICU, Medicine, Surgery, Orthopaedics and/or Emergency departments.
The duties of a staff physiotherapist are primarily clinical. However, all physiotherapists at Mount Sinai Hospital are expected to participate in teaching activities with the University of Toronto and seek a status appointment.
Responsibilities
Assessment, planning and therapeutic intervention for an assigned patient caseload according to physiotherapy scope of practice.
Appropriate documentation of physiotherapy activities.
Record workload measurement.
Participation in inter-disciplinary clinics and rounds.
Program development and evaluation.
Supervision of rehabilitation assistants as per college guidelines.
Participate in teaching activities for Physiotherapy students including provision of clinical placements, laboratory teaching, and classroom teaching.
Participate in teaching students from other disciplines and in the development of student programs.
Provide in-service education as appropriate to colleagues.
Participate in research activities as appropriate both within the Department of Rehabilitation and in collaboration with other departments.
Assist with other position related duties as required.
Job Requirements
Licensed with the College of Physiotherapists of Ontario.
Excellent physiotherapy clinical skills with a broad variety of diagnostic groups including skills working with a geriatric population.
Demonstrated excellent communication and interpersonal skills.
Excellent leadership and collaboration skills.
Strong experience in interdisciplinary education.
Experience and skill in complex decision making processes and in advancing best practice initiatives and exploration of innovative models of care.
Proven experience in self-reflective learning and skill in ability to adapt and respond effectively to change.
Demonstrated satisfactory work performance and attendance history.
All applications must be submitted  by no later than 4:00 p.m. of the posting deadline date.
Sinai Health is committed to fostering a culture and environment that is safe, caring, equitable, compassionate and accountable in order to provide optimal care to patients and their family caregivers. As such, all employees will follow safe work practices and comply with the roles and responsibilities that are outlined with respect to health and safety policies, procedures and training. In accordance with Sinai Health policy and legislated health and safety requirements, employment is conditional upon the verification of credentials, completion of a health review, and demonstrating proof of immunity and vaccination status of vaccine-preventable diseases.
Sinai Health is a scent sensitive environment and all members of the community are expected to refrain from wearing or using scented products while visiting or working at any Sinai Health site.   We also support a barrier-free workplace supported by Sinai Health's accessibility plan, accommodation and disability management policies and procedures. Should you require accommodation at any point during the recruitment process, including accessible job postings, please call the Accommodation Phone Line at 416-586-4800 ext. 7050 or email HiringProcessAccommodation.msh@sinaihealthsystem.ca
Personne de contact: Si vous souhaitez poser votre candidature à ce poste, merci de préciser que vous avez consulté l'offre sur LeJobMedical