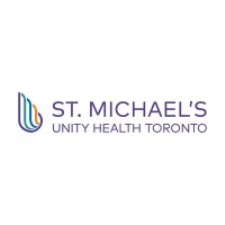 Etablissement/Institution:St Michael's Hospital, Canada, Toronto
Discipline: Oncologie
Type d'emploi:Temps-plein
Date de publication:2021-09-15
Personne à contacter:Si vous souhaitez poser votre candidature à ce poste, merci de préciser que vous avez consulté l'offre sur LeJobMedical
Competition #: 884061
Job Title: Clerical Assistant - Oncology/ Infectious Diseases
Site: St. Michael's Hospital
Job Category: Administrative/Clerical Support
Work Type: Casual
Positions Available: 1
Union Affiliation: CUPE Clerical
Salary Range: $23.00 to $27.46 per hour
FTE Assignment (FT=1.0, Casual =0.000001): 0.000001
Shift/ Hours Of Work:12hr shifts
The primary role of the Clerical Assistant in an In-Patient Area is to provide administrative and clerical support to the daily operations of the unit. The scope of the position requires proficient skills related to customer service, communication and computer technology. The Clerical Assistant interacts with internal and external health care providers, staff, patients, families, and administration to provide fair, timely and equitable patient access to services.
RESPONSIBILITIES
Provide a broad range of secretarial and clerical support to the daily operations of a specific department
Provide excellent customer service – first contact by phone, in person and electronically for patients, staff and visitors; answers and forwards messages, facilitates pages to physicians/consult service providers, manages flow of patients/clients/visitors in a customer focused manner
Coordinate timing and record keeping relating to patient admission, discharges, transfers and tests, maintaining patient charts (e.g., standardized packages, thinning, team labels, names, file old charts upon discharge)
Arrange and coordinate appointments and meetings as necessary e.g., arranges for follow-up outpatient appointments at discharge
Collaborate with patient care team (physicians, nurses, clinical assistants, allied health, USWs) to support patient care flow, family visiting or other unit/department coordination processes
Manages requests in a timely manner, based on priority
Organize transfers, services and equipment for the unit e.g., ambulance transfers, porter, requests for maintenance of unit supplies and equipment and keep log of equipment sent out e.g., to Engineering, coordinate with consult services and portable diagnostics
Review, order and/or pick up supplies and equipment and maintain inventory, with oversight from CLM or designate
Update hospital bed management system and unit patient boards
Updates infection control patient status and related signage
QUALIFICATIONS
Graduate of a recognized Office Administration program or equivalent
Requires a Medical Terminology Certificate
Must be proficient in Microsoft Word, Excel, PowerPoint, Outlook
Communicate clearly and fluently in English.
Excellent interpersonal and communication skills
Good judgment and discretion
Work well under pressure
Highly organized and efficient time manager
Problem solver
Must be able to prioritize and multitask
Shifts are subject to change based on departmental needs.
In this position, if this department offers day, evening, night, weekend and/or statutory holiday shifts, you may be required to work these shifts on a rotational basis as per the specific needs of the department.
As a condition of employment, all external hires will be required to submit proof of COVID-19 vaccination or documentation unless a valid accommodation under the Ontario Human Rights Code exists.
Personne de contact: Si vous souhaitez poser votre candidature à ce poste, merci de préciser que vous avez consulté l'offre sur LeJobMedical