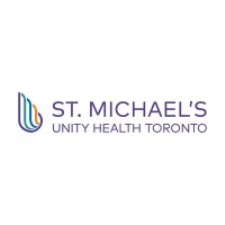 Etablissement/Institution:St Michael's Hospital, Canada, Toronto
Discipline:
Type d'emploi:Temps-plein
Date de publication:2021-09-15
Personne à contacter:Si vous souhaitez poser votre candidature à ce poste, merci de préciser que vous avez consulté l'offre sur LeJobMedical
Competition #:884153
Job Title: Clinical Nurse Specialist - Trauma Mental Health
Site: St. Michael's Hospital
Job Category: [N]Nursing
Work Type: Full-Time Permanent
Positions Available: 1
Union Affiliation: ONA
Salary Range:As Per ONA Agreement
FTE Assignment (FT=1.0, Casual =0.000001) : 1.0
The Trauma Mental Health Nurse (TMHN) works in the Trauma Program as a member of a collaborative team providing nursing care that optimizes trauma patient outcomes and experiences, and enhances safety, efficiency, effectiveness and accessibility to care for trauma patients.
The TMHN collaborates with the inter-professional partners to develop, implement and evaluate nursing best practice guidelines in the trauma patient population, and deliver holistic mental health care to patients and families across the trauma care continuum.
The TMHN is a graduate-prepared nurse that is registered with the College of Nurses. The TMHN demonstrates advanced knowledge, skill and judgment in providing care to patients that is consistent with the College of Nurses of Ontario Practice Standards.
The primary role of the TMHN is to:
Provide enhanced comprehensive mental health care and support for those trauma patients with mental health support requirements and/or significant mental health care needs.
Facilitate the trauma patient journey and improve the mental health experience of trauma patients.
Facilitate and coordinate the development of comprehensive mental health care plans in conjunction with the interprofessional team to meet the needs of complex and high risk trauma patients.
Mitigate barriers in the provision of mental health care, educate, empower and coordinate trauma patient mental health care across the trauma patient journey from admission through to rehabilitation and recovery.
Communicate with patients and their essential care partner(s), to ensure they are provided with mental health care support.
Responsibilities:
The CNS works within 4 domains of practice.
Clinical Domain:
TMHN's are involved in direct patient care using a mental health care systems-oriented and trauma patient population-focused approach in order to influence the following processes:
Facilitate the application of patient centred integrated mental health care pathways.
Support the alcohol screening and brief intervention program.
Facilitate trauma peer support group meetings.
Support the Trauma NP clinic
Provide a central point of communication, engagement and coordination for stakeholders involved in the provision of mental health patient care, including rehabilitation partners, community partners such as case workers and community support programs.
Provide support to trauma patients receiving rehabilitation that have ongoing need for additional mental health or addictions support.
Enhance mental health literacy to support patients and their essential care partner(s), to make informed decisions about their mental health care options.
Facilitate access to specific services and practitioners required to maximize positive patient mental health outcomes and mental health literacy.
Foster and encourage active patient engagement in the development of mental health care goals, which promote self-management and seek to improve patient mental health literacy.
Counseling and supporting patients who have suffered from stress, emotional trauma, victims of abuse, and victims of crime
Supporting patients that have sustained traumatic injury and disability
Supporting patients with mental health disorders and older patients with cognitive disorders
Evaluation of outcomes of patient care in collaboration with the interdisciplinary team.
Maintains ongoing patient documentation, including assessment findings, treatment plans and progress.
Track progress and collaborate with physicians or psychiatrists/psychologists to change the plan of care if needed
Providers must be able to demonstrate empathy and avoid reacting to the emotional strain of caring for patients with mental health disorders.
Arranges follow-up mental health appointments as necessary.
Initiates collaborative care models across disciplines
Strengthens collaboration with health care and academic partners
Supports interprofessional debriefing sessions, mortality and morbidity rounds
Clinical consultation to create individualized plans of care.
Consults with and makes recommendations to the psychiatry members of the interdisciplinary team as appropriate.
Liaises with other interprofessional team members, other service providers, relevant community agencies/programs.
In keeping with professional standards of practice, obtains and/or disseminates only that information which is relevant to meeting the patient's identified needs and with appropriate legal authorization, either in the form of signed consents or direct authorization from the patient or designated substitute decision-maker.
Utilization of expert communication skills by being a link between the patient, consultants, resources and the referral source which may be required to coordinate the provision of service to the patient.
Knowledge Translation
Create patient education resources to facilitate mental health care and optimal outcomes.
Designs, implements, evaluates system interventions to minimize mental health complications
Assists in the training and development of staff as required.
Continue to update clinical skills and keep abreast of best practices, relevant resources and technological advancements through continuing education opportunities
Engages in continuous quality improvement to improve care at both individual and team levels.
Assists with developing and implementing mental health practice standards, policies and quality improvement initiatives.
Scholarship
Collaborates in research activities and quality improvement initiatives, incorporating patient satisfaction data
Participates in presentations/publications of research and quality improvement initiatives
Leadership
Lead quality improvement activities relevant to the TMHN role such as collating outcome measures, Key Performance Indicators, and patient surveys.
Establishing the model is part of our strategic agenda to focus on improving patient outcomes through a nurse led service models, meeting the needs of the patient while being flexible and responsive to system considerations. The role is intended to work across multiple specialties remaining focused on the mental health of the patient.
Take a leadership role in developing the TMHN role itself
Participates in trauma quality performance improvement committees and initiatives
Qualifications:
Registered with the College of Nurses of Ontario in the General Class
Master's or doctoral degree in nursing
1-3 years of demonstrated mental health/addictions experience.
Certification in Psychiatric/Mental Health Nursing through the Canadian Nursing Association (CNA) or willingness to obtain when eligible to do so.
Advanced nursing assessment skills and sound knowledge of clinical therapeutics/interventions.
Demonstrates effective patient/family counseling and communication skills and opioid/alcohol management/harm reduction/recovery
Excellent organizational, critical appraisal, problem-solving, analytical skills and time management skills.
Hospital- based concurrent disorder care experience preferred
An awareness and Knowledge/experience in Trauma Informed Care preferred
Must have working knowledge of anti-oppression/pro-diversity framework.
5 years' experience preferred in progressive nursing roles
Demonstrated written and oral professional communication skills
Familiar and comfortable with technology-assisted healthcare delivery
As a condition of employment, all external hires will be required to submit proof of COVID-19 vaccination or documentation unless a valid accommodation under the Ontario Human Rights Code exists.
Personne de contact: Si vous souhaitez poser votre candidature à ce poste, merci de préciser que vous avez consulté l'offre sur LeJobMedical