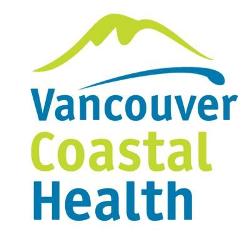 Etablissement/Institution:Vancouver Coastal Health, Canada, Vancouver
Discipline: Anesthésie
Type d'emploi:Temps-plein
Date de publication:2021-09-14
Personne à contacter:Si vous souhaitez poser votre candidature à ce poste, merci de préciser que vous avez consulté l'offre sur LeJobMedical
Job Description
Job Title: Anesthesiology
Work Site: Vancouver General Hospital joining a community practice at University of British Columbia
Status: Full-time
Weekday and daytime work is exclusively offered without night or weekend call requirements
Come work as an Anesthesiologist with Vancouver Coastal Health (VCH)!
Vancouver Coastal Health looking for an Anesthesiologist to join the team at Anesthesiology and Perioperative Care. Apply today to join our team! With over 60 members, the Vancouver Acute (VA) Anesthesia Department is one of the largest departments in Western Canada and provides all anesthesia care at VA's two acute care hospitals, VGH and UBCH.
As an Anesthesiologist with Vancouver Coastal Health you will:
Be involved in all aspects of adult anesthesia sub-specialty care including perioperative medicine, OR anesthesia care, critical care and pain management.
Care for patients undergoing ambulatory and short stay procedures including major joint reconstruction.
Why join Vancouver General Hospital, Vancouver Acute?
VA is British Columbia's provincial centre for a large number of surgical programs including neurosurgery, trauma surgery, urological and gynecological oncology (cancer) surgery, thoracic surgery, spine surgery, transplant surgery (liver, lung, kidney and pancreas), complex joint reconstruction and robotic surgery. In addition to providing operating room care for over 32,000 patients per year, members of the department see 10,000 patients per year in the Anesthesia Consult Clinic and provide acute pain management following surgery for over 3000 patients per year.
The Department is actively involved in medical student and resident education and offers several subspecialty fellowships.
Qualifications:
Education & Experience
Medical Degree and training in Anesthesiology
Undertaken, or be willing to undertake, additional fellowship training in a clinical subspecialty; preference will be given to those with additional training and experience in perioperative medicine, transitional pain management, simulation/education, transplant anesthesia, trauma anesthesia and research.
Recent experience in a tertiary or quaternary care adult hospital
Eligible for licensure in British Columbia (CPSBC) and with the Royal College of Physicians and Surgeons in British Columbia (FRCPC).
Knowledge & Abilities:
Additional academic qualifications and a passion for research, quality improvement or education with a shared goal of high quality care, collegiality, fairness and transparency are desired.
Demonstrate a pursuit for not only clinical excellence but also a potential for non-clinical contributions.
If you have any questions or concerns, please connect via Donna Sangster, Recruitment Advisor, Medical Leadership at 236-688-3174 \ donna.sangster@vch.ca
Diversity, equity and inclusion are essential to delivering exceptional care and building a great place to work. At VCH, we value and accommodate unique differences to ensure that our staff and medical staff – both current and prospective – have the opportunity and are supported to thrive.
To build a strong and representative workforce, we are seeking candidates who will contribute to a caring and inclusive culture. We encourage applications from members of communities that are disadvantaged on any grounds under the B.C. Human Rights Code, including Indigenous Peoples, people of colour, people of all genders and sexualities and people with disabilities.
Personne de contact: Si vous souhaitez poser votre candidature à ce poste, merci de préciser que vous avez consulté l'offre sur LeJobMedical