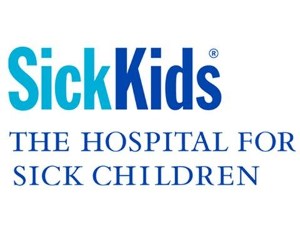 Etablissement/Institution:Hospital for Sick Children, Canada, Toronto
Discipline: Gériatrie
Type d'emploi:Temps-plein
Date de publication:2021-09-14
Personne à contacter:Si vous souhaitez poser votre candidature à ce poste, merci de préciser que vous avez consulté l'offre sur LeJobMedical
Position Description
Effective immediately a  full-time permanent faculty position as a Metabolic Geneticist/Metabolic Physician in the Division of Clinical and Metabolic Genetics, Department of Paediatrics at the Hospital for Sick Children (SickKids), 555 University Ave., Toronto, ON which is an academic health science centre dedicated to the care of children; affiliated with the University of Toronto is available.
The Division of Clinical and Metabolic Genetics has a long tradition of excellence in clinical care, education and innovative research. Independent and collaborative clinical and basic research is performed by Division members.
The Division hosts a residency training programs in addition to fellowship programs in Clinical Biochemical Genetics and Laboratory Biochemical Genetics, which are fully accredited by the Royal College of Physicians and Surgeons of Canada and the Canadian College of Medical Geneticists.  The Hospital for Sick Children has a full service biochemical diagnostic laboratory hosted within the Department of Pathology and Laboratory Medicine. The position is for an academic clinician and includes outpatient responsibilities with a potential for specialization in neurometabolic disorders and an equitable share of inpatient coverage for the consultation team.
The successful candidate must hold an MD degree, be certified by Royal College of Physicians and Surgeons of Canada in Medical Genetics and Genomics or have completed equivalent training. The candidate should have experience in metabolic medicine as demonstrated by completion of subspecialty training or experience in the management of metabolic patients. Candidates with research experience will be considered for cross appointment at the Research Institute.
The successful candidate must be eligible for an academic appointment at the University of Toronto. Rank and salary ($210,000-280,000) per annum will be commensurate with qualifications and experience.  The successful  candidate will be eligible for a benefit package which includes medical, dental, life insurance, long term disability insurance, group insurance, pension plan, vision care, academic allowance, and a relocation package.    All candidates must be able to function proficiently in English.
Interested individuals should submit a letter of application, curriculum vitae, and the names and addresses of three referees to: Dr. Roberto Mendoza, Head, Division of Clinical and Metabolic Genetics, Department of Paediatrics, The Hospital for Sick Children, 555 University Avenue, Toronto, ON, Canada, M5G 1X8. Telephone: 416.813.7654 ext 228780 Fax: 416.813.5345 E-mail: roberto.mendoza@sickkids.ca. This posting will remain open until filled.
Visit our Web sites at www.sickkids.ca/paediatrics or http://www.paeds.utoronto.ca/ for additional information regarding the Department of Paediatrics.
SickKids is strongly committed to diversity within its community and especially welcomes applications from racialized persons / persons of colour, women, Indigenous / Aboriginal People of North America, persons with disabilities, LGBTQ persons, and others who may contribute to the further diversification of ideas.
All qualified applicants are encouraged to apply; however, in accordance with Canadian immigration requirements, Canadians and permanent residents will be given priority. Only those applicants selected for the interview will be contacted
Personne de contact: Si vous souhaitez poser votre candidature à ce poste, merci de préciser que vous avez consulté l'offre sur LeJobMedical