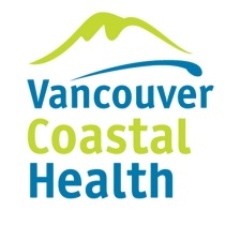 Etablissement/Institution:Vancouver General Hospital, Canada, Vancouver
Discipline: Cardiologie
Type d'emploi:Temps-plein
Date de publication:2021-04-13
Personne à contacter:Si vous souhaitez poser votre candidature à ce poste, merci de préciser que vous avez consulté l'offre sur LeJobMedical
Cardiac Sonographer
Overview
Job Title: Cardiac Sonographer
Union Code: (400) HS Professional HSA
Job Pay Grade: 8 ($33.29 - $41.61 per hour)
Status (FTE): Temporary Full Time - Baseline-Indefinite (1.00 FTE)
Dept / Work Area: Radiology-Ultra Sound
Work Location: Lions Gate Hospital - NS
Home Site: (68) Lower Mainland Medical Imaging
Shift Times: 700-1700
Days Off: Wed, Sat, Sun, Stats
JOB SUMMARY:
Practices in accordance with the standards of professional practice as well as within a client and family centred care model and the vision and values of the department across the Lower Mainland Medical Imaging (LMMI) health authorities (Fraser Health, Providence Health Care, Provincial Health Services and Vancouver Coastal Health).
Performs standard cardiac ultrasound procedures, including cardiac studies and measurements, and provides preliminary assessments for review and interpretation by the Radiologist/Cardiologist.
Duties include receiving and completing requisitions, entering relevant data into the radiology information system, preparing patients for procedures, operating echocardiography equipment, including processing and archiving of acquired data, monitoring patient during procedures and monitoring equipment performance. Provides information/education to patients and staff on the topics related to the procedures and consent.
May perform venipuncture for contrast media injections as directed by the Cardiologist/Radiologist.
QUALIFICATIONS:
Education & Experience
Must be a graduate of a recognized training program in Diagnostic Cardiac Sonography and certified with Sonography Canada or the American Registry for Diagnostic Medical Sonography (ARDMS) or be certified with Sonography Canada and have passed the Sonography Canada Skills Assessment (CCSA).
Completion of Intravenous Therapy training course or applicable experience working in IV Therapy or an equivalent combination of education, training and experience when required by site practice.
Knowledge, Skills & Abilities
Demonstrated knowledge of theory and practice for Diagnostic Cardiac Sonography.
Demonstrated ability to perform sonographic examinations in compliance with departmental standards.
Demonstrated knowledge of the aseptic techniques.
Demonstrated knowledge of organization policies, procedures and standards of care, including practice of safe work procedures with modality equipment
Demonstrated ability to communicate (orally and in writing) and deal effectively with clients and their families, co-workers, physicians, other health care staff, and staff of external agencies.
Demonstrated ability to teach in a one-to-one and group setting.
Demonstrated knowledge of evidence-based practice related to designated modalities.
Demonstrated ability to operate related equipment.
Demonstrated ability to work independently and in collaboration with others.
Demonstrated ability to establish workload priorities in collaboration with others.
Demonstrated knowledge of research process and methodology.
Demonstrated ability to deal with and/or guide others in resolution of conflict issues.
Demonstrated ability in CPR techniques.
Demonstrated computer skills including the ability to effectively use a computerized client care information system.
Physical ability to perform the duties of the position.
The hours of work including days off and work area may be subject to change consistent with operational requirements and the provision of the Collective Agreement and applicable statutes. Successful applicants may be required to complete a Criminal Records Review Check.
Diversity, equity and inclusion are essential to delivering exceptional care and building a great place to work. At VCH, we value and accommodate unique differences to ensure that our staff and medical staff (both current and prospective) have the opportunity and are supported to thrive.
To build a strong and representative workforce, we are seeking candidates who will contribute to a caring and inclusive culture. We encourage applications from members of communities that are disadvantaged on any grounds under the B.C. Human Rights Code, including Indigenous Peoples, people of colour, people of all genders and sexualities and people with disabilities.
VCH is proud to be recognized as a Best Place to Work in Canada in 2021 by Glassdoor and Forbes.
Nursing & LPN postings close at 0800 AM on the Closing Date. All other postings will close at Midnight. Please submit your internal application form and resume to Recruitment prior to the close date and time.
Nursing & LPN successful applicants will be notified by email.
We regret that only short listed candidates will be acknowledged.
Personne de contact: Si vous souhaitez poser votre candidature à ce poste, merci de préciser que vous avez consulté l'offre sur LeJobMedical