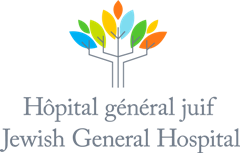 Etablissement/Institution:Jewish General Hospital, Canada, Toronto
Discipline: Neurologie
Type d'emploi:Temps-plein
Date de publication:2021-04-13
Personne à contacter:Si vous souhaitez poser votre candidature à ce poste, merci de préciser que vous avez consulté l'offre sur LeJobMedical
Physiotherapist – Neurology and Oncology Rehab
We currently have a Regular full time opportunity for a Physiotherapist in the Neurology/ and Oncology (A3) Rehab Programs at our St. John's Rehab Campus.
Weekdays: Days, 8 hrs; Alternating Weekends: Days, 8 hrs
Summary of Duties
The Physiotherapist (PT) works as a member of the interprofessional inpatient rehabilitation team. The PT utilizes a person-centred approach in considering the occupational performance issues, component skills and environmental factors having an impact on the functional level of their patients, in preparation for discharge to the community.
The PT is responsible for conducting assessments, developing care plans, providing patient/family education, evaluating progress, and identifying the need for supplementary assessments or referrals.
The PT actively participates in interprofessional team activities such as team meetings, clinical rounds, team huddles and quality improvement initiatives.
The PT assigns appropriate tasks to Physiotherapist Assistants and volunteers under their indirect supervision, and participates actively in the clinical teaching and supervision of PT and PTA students.
Qualifications/Skills
Successful completion of a recognized post-secondary program in Physiotherapy.
Current registration in good standing with the College of Physiotherapists of Ontario.
Minimum one year of clinical experience in the area of stroke / neurological rehabilitation is required.
Excellent professional judgment, conflict resolution and interpersonal communication skills with patients, families, team members, students and community partners.
Competence in the practice of evidence-based physiotherapy and interprofessional care, with experience in the application of practice models and outcome measures relevant to stroke / neurological rehabilitation.
Effective time management and organizational skills.
Excellent written and verbal communication skills
Demonstrated commitment to Person Centered Care approach and principles.
Qualified candidates are invited to submit their cover letter and resume (in one document) quoting 202632 to:
Human Resources
Sunnybrook Health Sciences Centre
Sunnybrook Health Sciences Centre is committed to providing accessible employment practices that are in compliance with the Accessibility for Ontarians with Disabilities Act (AODA). If you require accommodation for disability during any stage of the recruitment process, please indicate this in your cover letter.
Sunnybrook Health Sciences Centre is strongly committed to inclusion and diversity within its community and welcomes all applicants including but not limited to: visible minorities, all religions and ethnicities, persons with disabilities, LGBTQ persons, and all others who may contribute to the further diversification of ideas.
Personne de contact: Si vous souhaitez poser votre candidature à ce poste, merci de préciser que vous avez consulté l'offre sur LeJobMedical