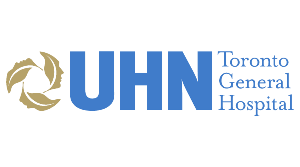 Etablissement/Institution:Toronto General Hospital, Canada, Toronto 
Discipline: Rythmologie
Type d'emploi:Temps-plein
Date de publication:2021-04-13
Personne à contacter:Si vous souhaitez poser votre candidature à ce poste, merci de préciser que vous avez consulté l'offre sur LeJobMedical
Registered Nurse - Thoracic Surgery / Respirology
Position: Registered Nurse
Site: Toronto General Hospital
Department: Thoracic Surgery / Respirology - 6B
Reports to: Nurse Manager
Salary Range: $ 33.56 - $ 48.05 per hour (Start rate: determined in accordance with collective agreement requirements)
Hours: Anticipated hours of the position 22.5 hours / week; 12 hour Days / Nights, Alternating Weekends
University Health Network (UHN) represents the coming together of shared values ​​and diverse expertise in patient care, research and teaching. Each of our facilities (Toronto General Hospital, Princess Margaret Cancer Center, Toronto Western Hospital and Toronto Rehabilitation Institute) makes a unique contribution to the whole. Together, we create something far greater than the sum of our parts.
Toronto General Hospital (TGH) is leading the way in cardiac care, organ transplants and the treatment of complex patient needs. Home to three of UHN's major program groupings (Heart and Circulation, Transplantation and Advanced Medicine and Surgery), our highly skilled teams and dedicated employees are committed to UHN's vision of achieving global impact.
Patients requiring complex thoracic procedures and care of acute respiratory illness are treated on this 24 bed Thoracic Surgery & Respirology Inpatient Unit. Nurses use advanced respiratory assessment skills, as well as a collaborative approach to patient centered care. The team on 6BW focuses on collaboration, clear and open communication and respect in their interactions with colleagues and patients.
The patient population includes both elective and emergent admissions, surgical and non-surgical. Patients require care of a variety of conditions including lung and esophageal cancers, gastro-esophageal reflux disease, airway management and end stage lung disease, many of whom require assessment for transplantation. Service is provided from a Team framework and includes CCAC Coordinators, Dietitian, Physiotherapy, Occupational Therapy, Nursing, Nurse Practitioners, Respiratory Therapy, Social Work, and Speech Language Pathology.
QUALIFICATIONS :
Current Registration as a Registered Nurse with the College of Nurses of Ontario

Basic Cardiac Life Support (BCLS) certification

Current Medical / Surgical experience - Thoracic Surgery and Respirology experience preferred

Excellent interpersonal skills and decision making skills

Good time management skills

Must be flexible and possess the ability to work effectively and efficiently within a variety of patient care teams

B.Sc.

N. is preferred

Completion of the Acute care (Step-down) course and experience working in a Step-Down Unit is preferred
For current UHN employees, only those who have successfully completed their probationary period, have a good employee record along with satisfactory attendance in accordance with UHN's attendance management program, and possess all the required experience and qualifications will be given first consideration.
University Health Network thanks all applicants, however, only those selected for an interview will be contacted.
UHN is a respectful, caring, and inclusive workplace. We are committed to championing accessibility, diversity and equal opportunity. Requests for accommodation can be made at any stage of the recruitment process providing the applicant has met the Bona-fide requirements for the open position. Applicants need to make their requirements known when contacted.
Personne de contact: Si vous souhaitez poser votre candidature à ce poste, merci de préciser que vous avez consulté l'offre sur LeJobMedical