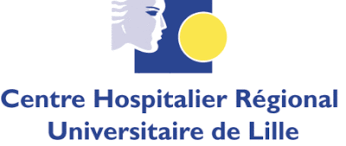 Etablissement/Institution:CHRU de Lille, France, Lille
Discipline: Orthopédie
Type d'emploi:Temps-plein
Date de publication:2019-11-13
Personne à contacter:Si vous souhaitez poser votre candidature à ce poste, merci de préciser que vous avez consulté l'offre sur LeJobMedical
CDI ORTHOPHONIST at 80% UED of the center resources adult autism H / F
Job Description
I - Position to be filled
Speech-Language Pathologist in the Diagnostic Evaluation Unit (UED), adult unit and at the level of adult health and medico-social establishments in the Nord Pas de Calais region.Working time: 80
II - Organization chart
Deputy Director at the Psychiatry Center: Samy BAYOD
Director of the autism resource center Marianne PLADYS
Dr. F. MEDJKANE , Head of Service
Dr KECHID Referring Physician of the UED
Specific missions of the Autism Resource Center (ARC)
The Autism Resources Center Nord / Pas-de-Calais ensures, in particular.
Diagnostic assessment missions: Diagnostic assessments are carried out at the EDU and / or within the medico-social and health structures of the region, in liaison with the care teams.

Support and support for people with autism and their families as well as professionals,

Formations,

Providing documentation,

Animation of regional networks.
CRA's UED welcomes children, adolescents and adults from a few months to 99 years; as part of a review, screening, diagnosis and evaluation of Invasive Development Disorders (PDD).
Professional profile of the speech therapist
1 - clinical missions
The professional identifies the linguistic and communication skills and difficulties of people with Developmental Disorders through clinical observation, speech recognition and the collection of knowledge and experience, families and professionals who follow the adult.
The SLP
Ensures the execution and writing of the speech therapy assessment

Contributes with the evaluation team in the establishment of the diagnosis

Provides advice and suggestions for improvement, care and quality of life of people

Develop networks with health and medico-social teams in the Nord Pas de Calais region

Provides advice and proposals on the adaptation of the environment in particular in terms of adapted communication tools
2- educational missions
Speech-language pathologists inform and train medical and paramedical personnel in their area of ​​expertise.
3 -Management missions
He manages the patient's file
4 - research missions
According to the methods of care organized in agreement with the medical team.
He participates in the development and implementation of research protocols in the field of autism and PDD.
Service operating hours
General setting: schedule 8h-17h / 9h-18h
He enters his activity with the help of the CORA software
Required profile
Skills and qualities required
Desired knowledge and experience of Autism, ASD and intellectual disability

Knowledge and skills in practice of autism-specific assessment tools (Comvoor) as well as in speech-language assessment of adults.

Observation and Clinical Analysis Capabilities

Ability to clear lines of work and help with communication for families and teams

Ability to work in an institution by carrying out in situ assessments

Good sense of organization

Good interpersonal skills

Ability to write reports

Participate in Institutional and Synthesis Meetings

Demonstrate autonomy, initiative and responsibility

Dynamism

Computer skills Numerous trips in the regions, in establishments and adult reception services with TED (service vehicle)

Driving license essential
To provide on:As soon as possible
Location: 59000 Lille
Liaison business: Speech Therapist
Degree level obtained: +5
Profession regulated by state diploma: Speech Therapist
Working time rate: 80%
Type of employment : CDI
Personne de contact: Si vous souhaitez poser votre candidature à ce poste, merci de préciser que vous avez consulté l'offre sur LeJobMedical