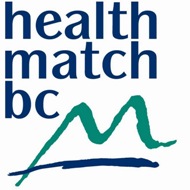 Etablissement/Institution:Healthmatch BC, Canada, Vancouver
Discipline: Psychiatrie
Type d'emploi:Full or part time positions
Date de publication:2019-03-04
Personne à contacter:Si vous souhaitez poser votre candidature à ce poste, merci de préciser que vous avez consulté l'offre sur LeJobMedical
Role And Facility Information
Seeking psychiatrist interested in practicing in a very busy clinic in the downtown Eastside of Vancouver.
Very spacious and very efficiently run clinic. Office has EMR and underground parking. Full or part time positions available.
Interested applicants, please apply to Health Match BC Posting #VCHA-1844 by clicking on the "Request Info" link below.
Please include with your application a cover letter, CV and any other relevant documents for review.
Terms
Compensation Type: Fee-for-Service
Estimated Remuneration: Depends on hour worked
Physician Overhead: To be discussed at the interview process
Billing Split: To be discussed at the interview process
Benefits And Incentives
Vacation Leave: To be discussed at the interview process
Qualifications, Education And Skills
Requisites
Current College of Physicians of BC (CPSBC) License: Provisional
Canadian Medical Protective Association (CMPA): Mandatory
Fellow of the Royal College of Physicians of Canada (FRCPC) :Eligible
Personne de contact: Si vous souhaitez poser votre candidature à ce poste, merci de préciser que vous avez consulté l'offre sur LeJobMedical